Bill provides homeowners with up to £6,000 for insulation and places legal obligations on power companies to cut emissions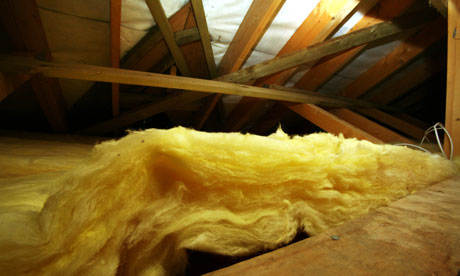 A flagship coalition policy to provide homeowners with thousands of pounds to make their properties more energy-efficient will be introduced to parliament today.
The government hopes the green deal will allow householders without the money to fund energy-efficiency measures to gain access to upfront capital, expected to be capped at about £6,000. Those renting may get the power after 2015 to force landlords to install energy-efficiency measures. The green deal loans made are expected to be legally attached to the property, not the owner. This would mean that someone thinking about moving home would not be deterred from taking up the scheme by the prospect of not benefiting from the savings delivered by the work.
Campaigners have expressed concern that the involvement of private sector companies could make the scheme more expensive. They also insist that any incentives given – such as holidays – must not cancel out the emissions savings. Another concern is that without a robust quality assurance system and guarantees, householders may fear poor work carried out by "cowboy" builders.